SIGN MAKERS A-Z INDEX OF SIGNS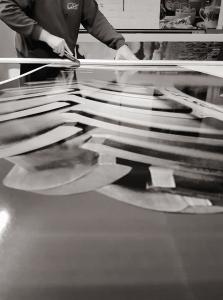 Whatever sign you need, call KenSigns to find a solution. This website shows just a few of the many signs we make. Click the signs below for more information or discuss your own needs.

Banners: Banners can also have stands to make them freestanding.

A Boards: Available in various sizes and styles

Bespoke A Boards: KenSigns can make freestanding A Boards to almost any size and shape. Please contact us to discuss your requirements.

Brand your factory building: Display your logo with a full colour, aluminium sign.

Free-Standing: Heavy duty free-standing signage

Make it easy for customers to find you: Strong signage at your car park entrance, or close to reception are a sign of a good business.

Popular designs, or branded with your logo: Kensigns offer awnings in a full range of material designs and colours PLUS we also will brand your awning with your logo

Traditional wooden Chalkboards: Traditional wooden chalkboards including blackboard PVC panel for chalks and liquid markers. Can be personalised with the name of your establishment. Manufactured on request.

labels 1: -

Internal signs: Kensigns supply a full range of signs for inside shops, company entrances etc. Contact Kensigns to discuss your internal signage needs.

Pop up banner stands: Anodised aluminium Easy to use Available with printed banner at extra cost P.O.A. For single banner 2000mm high Complete with bag